1968-72 Chevelle Radio Dash Repair Plate #CH6872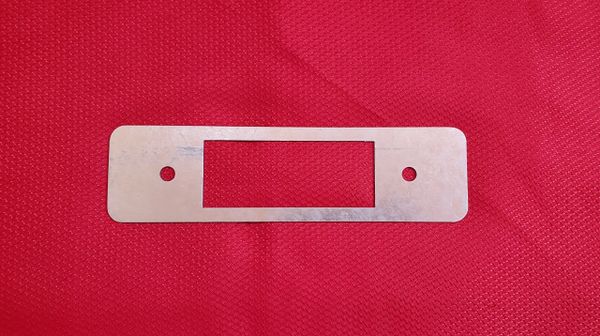 1968-72 Chevelle Radio Dash Repair Plate #CH6872
River City Muscle Cars would like to introduce a new metal piece that allows customers with altered radio openings to repair their existing dash.
- This piece can be glued, welded, or riveted to your modified dash which will allow you to install either the original radio or the two-post stereo receiver.
- This piece is made of sturdy 18 gauge U.S. steel. Although this part is mainly made for 1968-72 Chevelles, El Caminos, and Malibus, it can also be used on other models. See our technical data sheet to see if the radio posts are the same as your car's original dash.
Note: we also make a repair plate for 1968-72 GTOs, Lemans, and      

Tempests. The posts on these radios are slightly off-set vertically.
Reviews